Clean Beauty
CRUNCHI BEAUTY — SKINCARE & MAKE UP
As a mama and homemaker I did not always understand the importance of taking care of myself, which is a temple of the Holy Spirit. 
Just as we carefully tend to our little babes and our home, we should also prioritize our physical well-being like self-care.
This includes practicing healthy habits and routine skin care, which can be as simple as a daytime and a nighttime regime.
You deserve products that will protect, nourish and heal your skin.
Crunchi beauty and skincare products does that and so much more.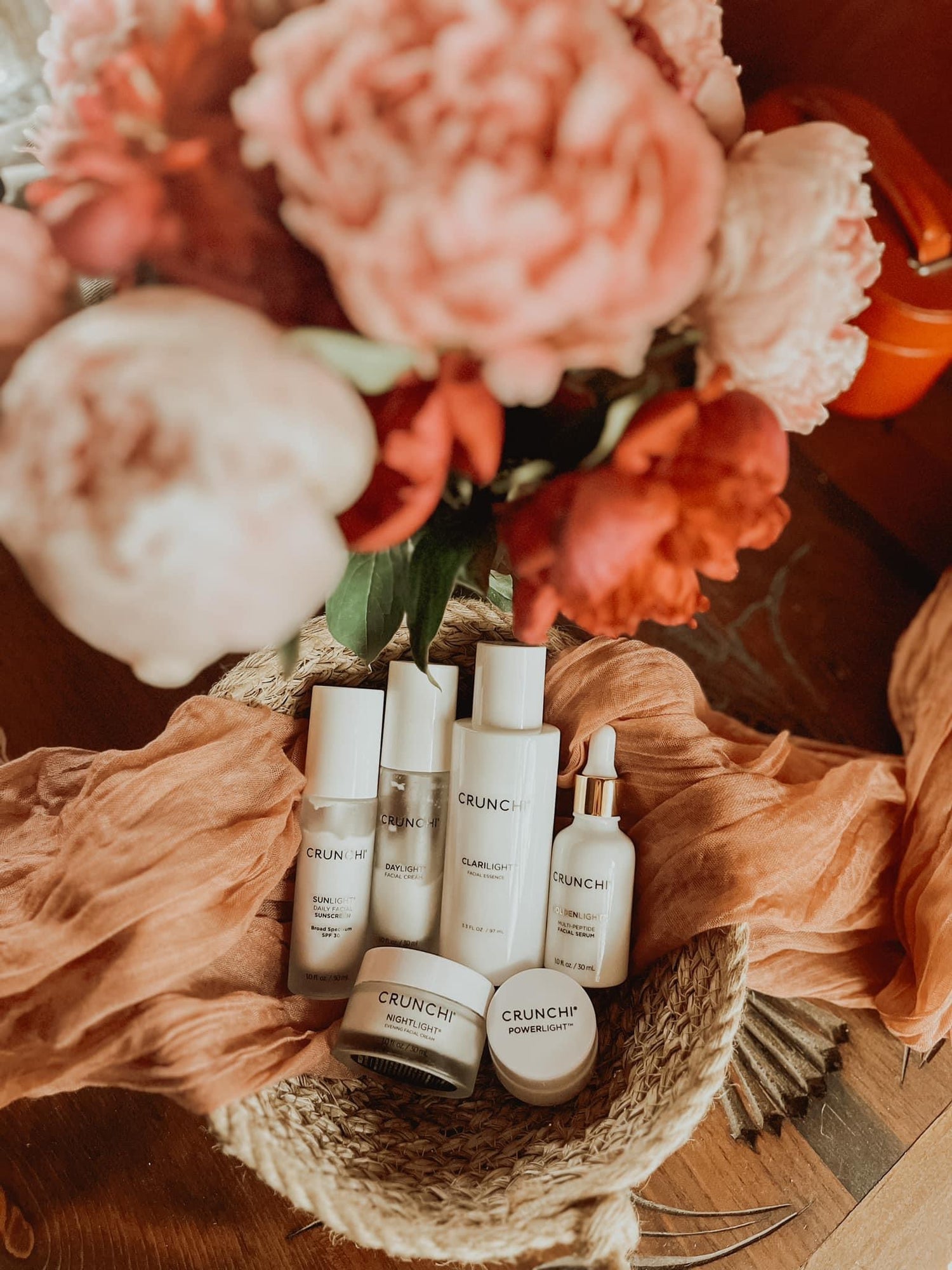 I have noticed a remarkable difference in my skin. It's softer, clearer, and more radiant.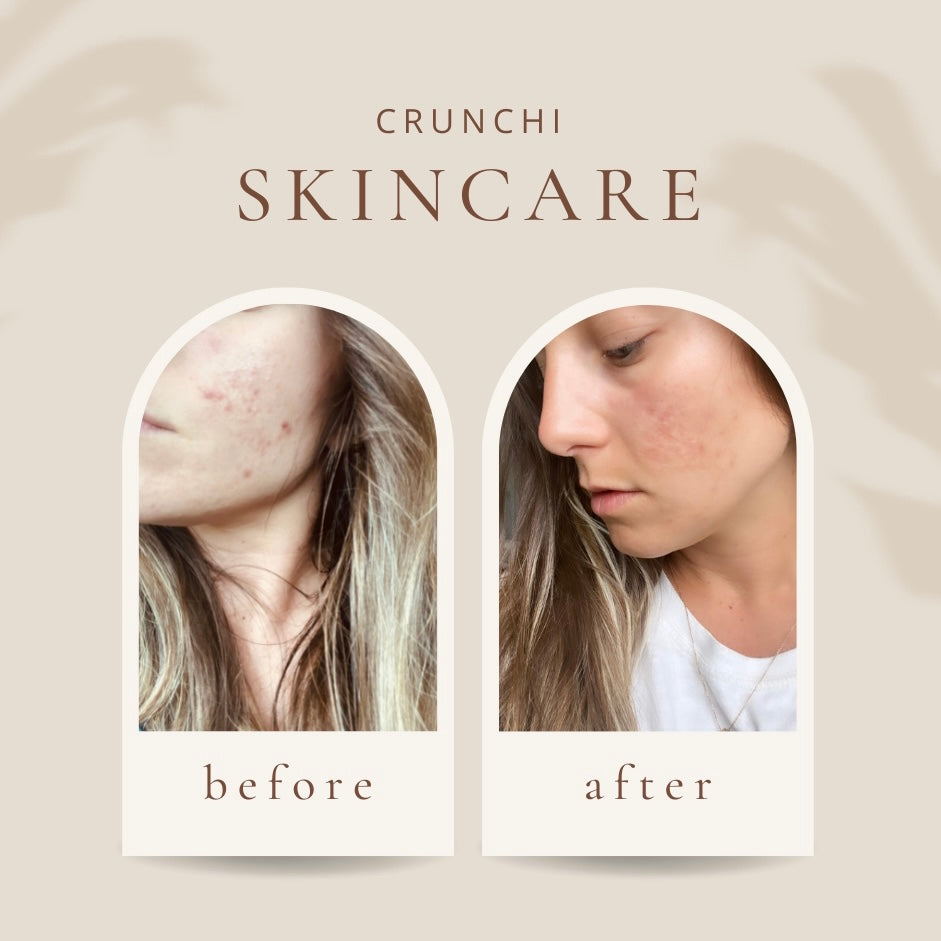 Crunchi products are crafted with love, using pure ingredients found in nature. These products not only nourish and heal the skin but also protect it from harmful elements.
I wholeheartedly recommend this clean organic beauty skincare line brand as the best choice for someone like you seeking outstanding skincare while embracing a pro-life perspective.
Its exceptional product quality, ethical practices, and alignment with religious values make it an ideal option for those who wish to honor the sanctity of life while caring for their skin.
Remember, taking care of yourself is not selfish.
By stewarding your body in this way, you are showing respect for the gift that God has given you.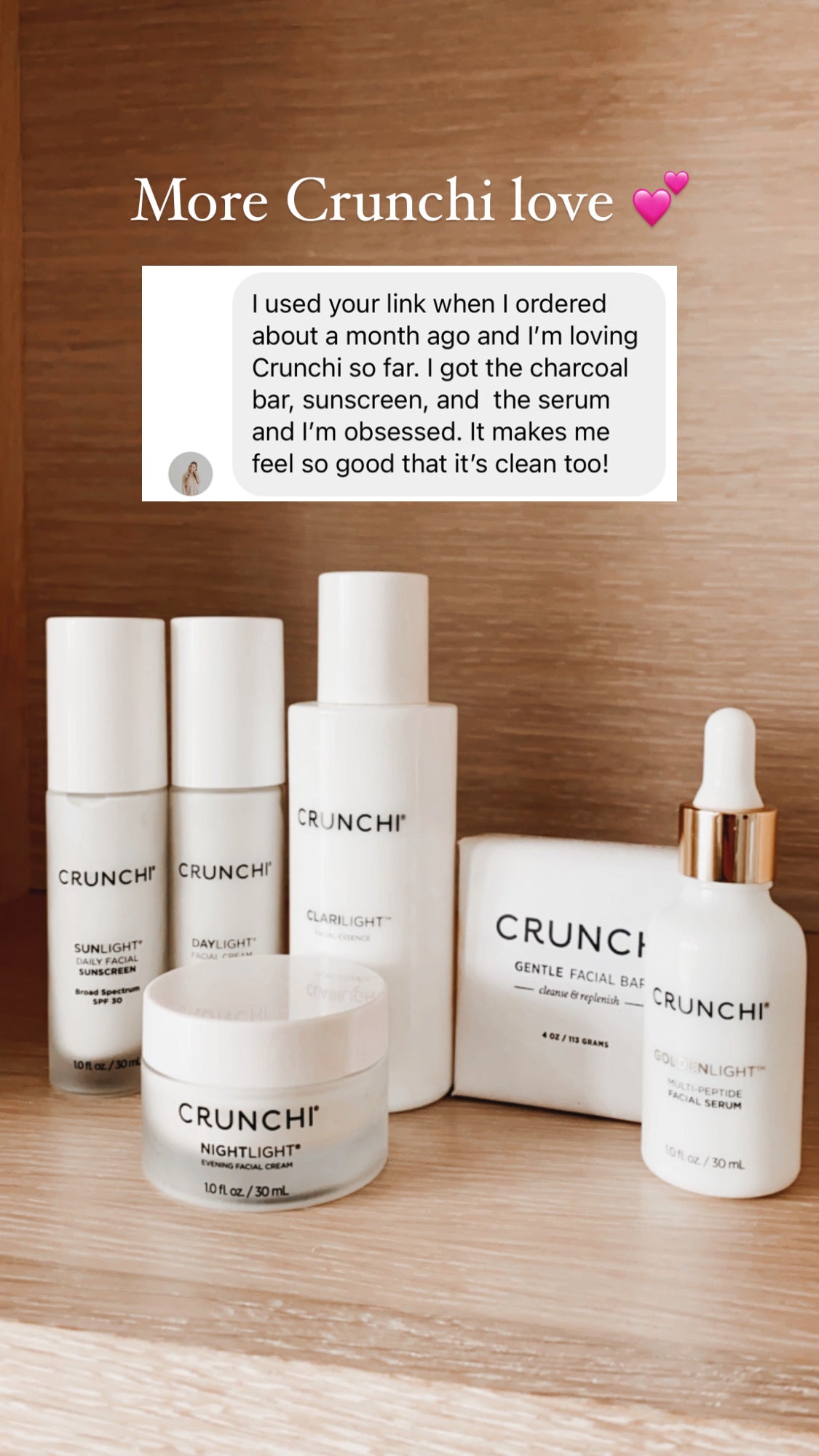 As a Licensed Cosmetologist, I must say, it is truly amazing and one of the best skincare lines I have come across. This skincare line truly delivers. The products have helped improve the overall appearance and health of my skin. 
Things that set Crunchi apart from other clean beauty brands:
Unmatched performance full coverage but light, all-day wear.

Most clean brands don't perform like a normal brand. Crunchi does (but without all the toxins).

Certified organic ingredients (no risk of pesticide/herbicide contamination).

3rd party tested for heavy metals.

Independent analysis on PFAS (endocrine disrupters) that came back non-defect

Eco-friendly - Mainly glass packaging and plastic positive. This means they take more plastic from the waterways and earth than they put in
Try Crunchi® risk-free!
I'm so sure that you'll love Crunchi — they offer a money back guarantee as clean and high-performing as our products. 
Try Crunchi for 30 days and if you're not completely satisfied they'll refund your money minus shipping and handling. 
No loopholes. No fuss. No kidding.
I'm dedicated to doing everything I can to help you.  Whether you have a question about the Crunchi, or need product recommendation. I'd love to hear from you!